Hi folks. Today is my first time participating in the CRAZY COOKING CHALLENGE hosted by the lovely Tina over at Mom's Crazy Cooking. My goodness is this woman patient. I must have asked a gazillion questions and she always replied and was kind to me, no matter how blonde I seemed to be. I also got organized super late then had a panic attack over the post and emailed her in the final hours. She took it all in stride. True mark of greatness when you can handle a crazy lunatic like me and not lose your own mind.
So I decided to make Steamy Kitchen's Roasted Garlic Mashed Potatoes. I am a huge FAN of Jaden's. Let me tell ya a little something about Jaden. The woman is a total goddess, drop dead gorgeous and unbelievably humble and kind hearted. When I first started blogging I was so incredibly clueless. I mean I had seen a blog post once before diving into this. After some time someone gave me an award. So me being me, I included Jaden on my list of those to pass it to. I had no idea she was a superstar. I did not understand the world of blogging....like at all. Seriously, blonde to the core people. So I sent Jaden an email telling her how I was bestowing this lovely award on her. Afterwards I realized someone who's been on The Today Show and The Early Show and has her own cookbook is probably not overwhelmed at getting a blog award by a little old newbie like me. Here's the kicker folks. She emailed me back personally. Not a rep, not a mass do not disturb email. A real email from a super kind lady. She was so incredibly sweet to me. I was forever touched by her kindness. Alot of bigger bloggers would not have acknowledged it or been so gracious. Every now and then Jaden pops by my blog to leave a comment and I still get all gushy and doe-eyed when she stops by. She really is amazing. See....total gush just talking about her. I read her blog consistently and always love how fun her posts are, how she welcomes us into her world and makes you feel right at home. I get the feeling Jaden is the kind of gal that moments after meeting her you'd probably be curled up on her couch with her having a glass of wine, or a beer with your feet on the coffee table and gabbing about food and kids and dogs like old friends. For me I like that. I like to read a blog that pulls you in and let's you be part of their world. So this post is for Jaden, the gracious chick who made me feel okay about being a giant dork.
So now on to the recipe. When I heard the subject of this one I was super excited. I love me some mashed taters folks. Like I could just stand at the stove and eat them right out of the pot. Not that I did that. Not that I had twenty spoons laying in the sink by the time I was done. (hey just cuz I'm an oinker does not mean I am okay with germs people! I have standards. They're low, but gosh darn it they're there!) Not that I had to make a second batch cuz I ate them all before I took the photos or anything. Nah, that would never happen. And I most certainly am not responsible for the mashed potatoes on the fridge handle (gotta have pepsi to wash it down) or the butter container (who eat mashed taters without butter people?) or the camera (absolutely no proof that was me), or the laptop keys (if something like this ever happens to you keep in mind it costs about a gazillion dollars to get mashed taters outta your laptop) or the dog (I can't even explain that one!)!!! So I like mashed potatoes, I mean who doesn't right?!
STEAMY KITCHEN'S ROASTED GARLIC MASHED POTATOES:


SOURCE: STEAMY KITCHEN


First you need to roast garlic! (I would suggest going to Jaden's blog, she takes WAY better pictures than I do!)


CUT OFF THE TOPS OF THE GARLIC
PLACE IT ON TINFOIL
POUR OLIVE OIL OVER IT
MMM...GOOD
WRAP IT UP AND MAKE IT LOOK SORTA LIKE A HORSEY
DO EXTRA CUZ MORE IS BETTER, AND YOU CAN USE IT ON BREAD. NOW POP IT IN A 400 DEGREE OVEN FOR ABOUT 30 TO 40 MINUTES
REMOVE AND POP OUT THE GARLIC, IT'S FUN TO SQUEEZE IT AND WATCH THEM POP RIGHT OUT
SEE POPPED OUT GARLIC, SO COOL


Ingredients:


1 head garlic
1 teaspoon olive oil
4 medium russet potatoes, Jaden suggests leaving the skins on but mini-me would have a cow if I did
3-4 tablespoons butter
¼ to ½ milk or heavy cream (I used heavy cream as I've never tried it in taters before)
1 ½ teaspoons kosher salt or ¾ teaspoon table salt
1 teaspoon minced fresh chives
Directions:


Make sure you roasted garlic is ready to rock n roll.


Peel your potatoes. (or not if you are not mini-me's mama)


Fill a pot with water and place potatoes inside. Bring to a boil and cook for 20 to 25 minutes over medium heat.


Drain potatoes.


For the creamy potatoes, place 4 tablespoons butter, ½ cup heavy cream, salt and roasted garlic in a pot and turn burner on low heat. Jaden suggests using a potato ricer to do them, I sadly do not have a potato ricer so I just mixed with a mixer. I know, I know, overmixing is bad, but again mini-me would have a cow if there are lumps. So I mix. Even though Jaden said not to. *I need a ricer stat*


Taste them and determine whether you need more milk or butter or salt.
Now toss on the chives. They are super yummy in potatoes and I have to thank Miss Jaden for turning me on to chives on mashies. Super yum!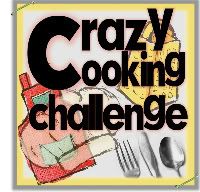 Toodles and smoochies.xx