Weekly Meal Plan Week 16 - 10 great bloggers bringing you a full week of recipes including dinner, sides dishes, and desserts!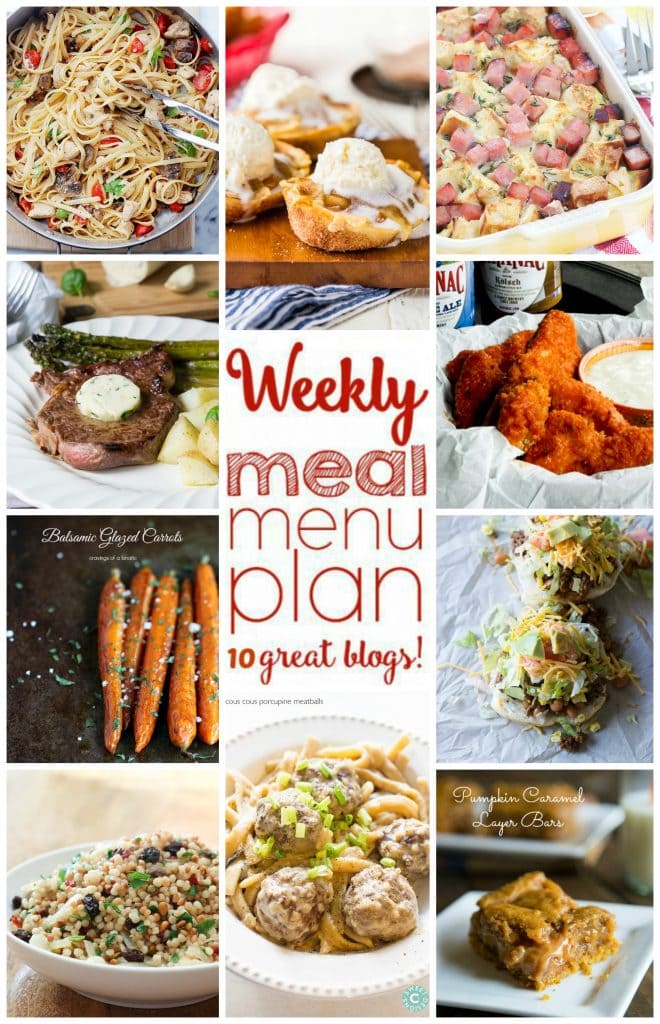 Welcome to our Weekly Meal Plan Week 16!
Who loves meal planning? Go ahead and raise your hand. I know you love it as much as I do. It makes life so much easier. Plan ahead and it's less eating out and less leftovers.
I really would like to start sharing more leftover recipes here on the blog. Does everyone else struggle with ways to use up leftovers? I know I'm always looking for ideas.
Personally I like to revamp leftovers. There's very few things that taste good on day. Things like Lasagna, or Soup are always better on day two, or three.
However most things don't taste as good reheated. So I like to mix it up and turn those into new meals. One of my favourite things to jazz up on day two is roast. You can turn it into a Stir Fry.
I love chicken for leftovers too. You can whip up fajitas, tacos, stir fry, enchiladas, panini's, wraps, pizza, and so many other things. Leftover chicken is just about the best thing ever.
I also love making pulled pork, then I use the leftovers for everything from pizza, to sandwiches, to wraps, or casseroles. I think pulled pork is one of the most versatile recipes in the world.
Did you know you can also turn leftover ribs into something absolutely amazing? I make a double batch every time I whip up ribs, then I turn the leftovers into Mini Rib Sliders. Amazing!
Whatever your stance on leftovers I think we can all agree that meal planning makes life so much simpler. Browse all these amazing blogger recipes for tons of inspiration.
Pin 'em all while you're at it! That way you can pull up all your ideas easily.
Weekly Meal Plan Week 16:

Taco Sloppy Joes - Lemons for Lulu

Porcupine Meatballs with Cous Cous - Sweet C's Designs


Best Steaks Ever - I Wash...You Dry

Lemon Chicken Fettuccini - Diethood

Kitchen is CLOSED - Enjoy the night off!

Oven "Fried" Homemade Chicken Nuggets and Boneless Buffalo Wings - Foodie with Family

Eggs Benedict Casserole - Roxana's Home Baking

Balsamic Roasted Baby Carrots - Cravings of a Lunatic
Israeli Couscous - Barefeet in the Kitchen

Pumpkin Caramel Layer Bars - Dinners, Dishes, and Desserts
Apple Pie Taco Bites - The Cookie Rookie
In loving memory of Joan from Chocolate, Chocolate and More - Chocolate Brownie Pudding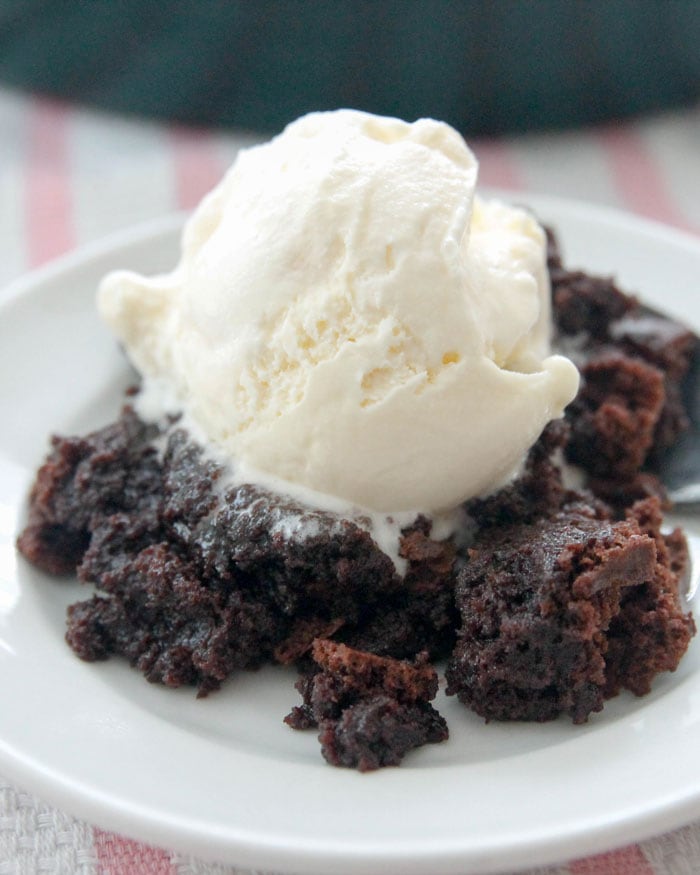 This week's meal plan was brought you to by:
Dinners, Dishes, and Desserts | Barefeet in the Kitchen | Foodie with Family
Roxana's Home Baking | I Wash...You Dry | Lemons for Lulu | Sweet C's Designs 
 The Cookie Rookie | Cravings of a Lunatic | Diethood
Pin this to your meal planning board for easy access all week long!
Be sure to get your pen and paper out to make your meal plan for next week!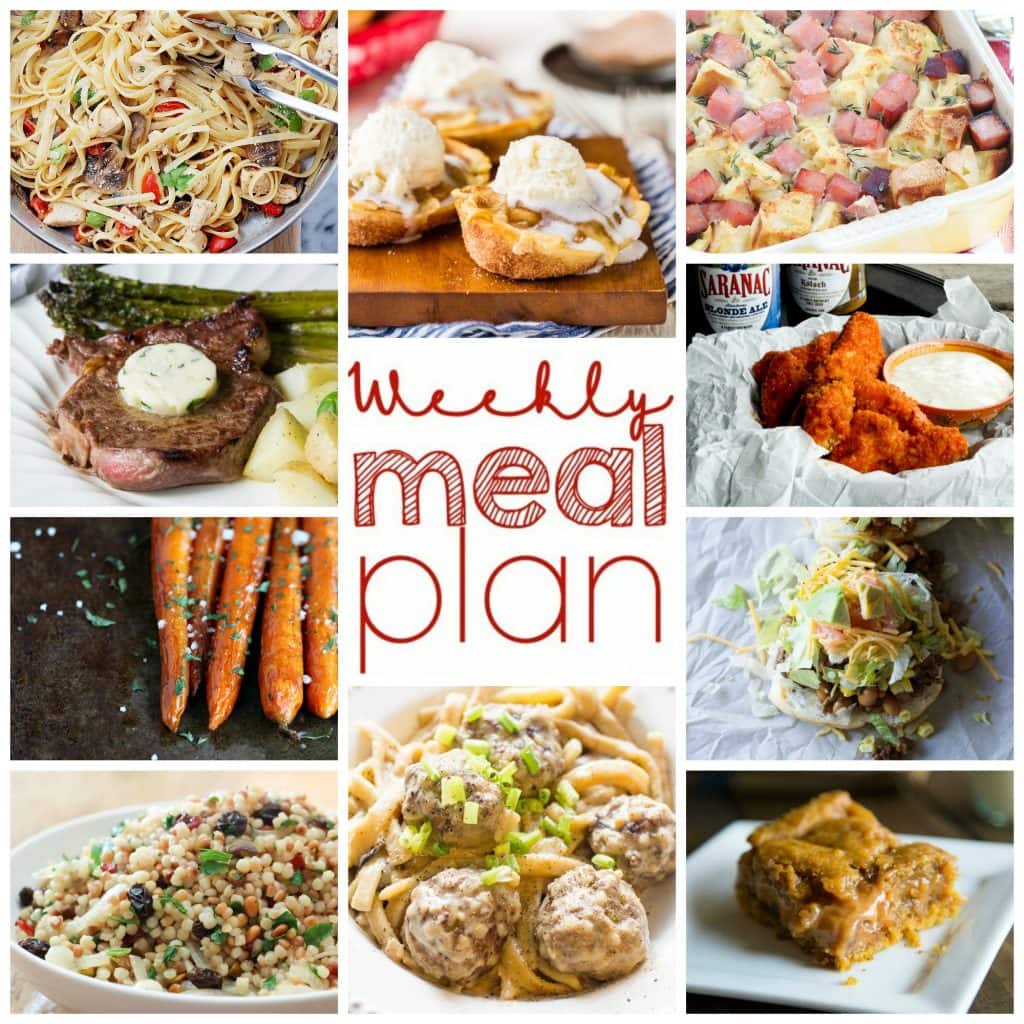 Hope you are having a fabulous Halloween. Feel free to share your costume photos on my facebook page. I'd love to see what everyone dressed up as.
If you need more recipe inspiration be sure to browse my Recipe Index. You can also follow me on Pinterest and Instagram. Have a wonderful day.
Toodles! xx