Hi folks. So today I have a special treat for you. I am guesting over at Mom's Crazy Cooking today. I made these wonderful Chocolate and Peanut Butter Cookies. I also did the mix in a jar and explain how to do them as gifts for loved ones. Now when Tina expressed interest in guest bloggers I have to say I jumped at the chance. I participate in her Crazy Cooking Challenge and am impressed with the friendly atmosphere over there during the hop. So I have become a fan of Tina's. I hope you will as well. So if you want to learn more about these little beauties head on over to Mom's Crazy Cooking and check them out. I hope you will love them as much as we did. I had to make a batch to "test" of course. And I stacked them for pictures just in case any dropped and were "too damaged for other people to eat" so I could chow down happily while snapping pictures. Yup, I am an evil genius folks. Motivated by sugar, lots and lots of sugar!!!
Also be sure to check out my gazillion other posts I have on the go right now. Apparently I've come back from being sick with much gusto. So the over zealous ocd tendencies have given you lots of reading material. Feel free to browse around and check things out.
And always remember when the screen starts doing this and going cockeyed you really need to take a break and go grab a cookie or something. All this blog/pinterest/stumble/facebook/twitter is bad for your eyes. Go sit in the tub with an eye mask, then come back and read more of my blog. Cuz mine has been proven to cause less eye strain than everyone else's. True story...seriously....it's a known fact.
Great cookie recipe using M & M's.
Instructions
To make the jar: Just layer the ingredients in any way your little heart desires. Top with lid. Tie a bowl or place fabric on lid. Or both.

Ingredients to go on a tag for recipent to add:

⅔ cup butter

2 eggs

1 & ½ teaspoons vanilla

1 Jar of Chocolate and Peanut Butter M&M Cookie Mix

Directions to write on gift tag for recipient:

Preheat oven to 350 degress. Soften butter by hand in a bowl or in microwave for a few seconds. Add eggs and vanilla, blend well. Add jar mixture to bowl and blend in. Drop cookis on parchment lined cookie sheets about 2 inches apart. Bake for 10-12 minutes. Let cookies stand on cookie sheet for about 2 minutes. Remove and cool on wire racks.

Serve with a big cookie smile!
Now go see me at Mom's Crazy Cooking. Seriously, what are you waiting for. Run. Now. Dang it. Move your butts people.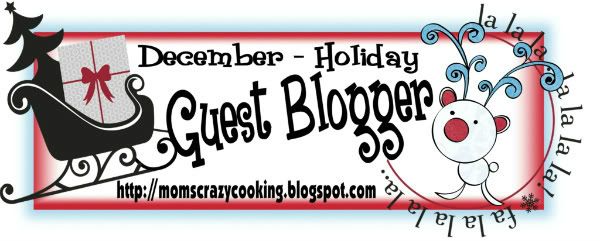 Toodles and smoochies! xx