Spooktacular Halloween Treats that will make your scream with delight. Whip up all of these tasty halloween recipes today!
Okay, okay, I know it's only September so don't freak out on me. Food bloggers plan ahead. It's sort of part of the gig. It's in the food bloggers manual. I'm serious. No joke.
We have to make sure we get ideas to you in plenty of time for holidays and special occasions. No last minute planning in this job. You have to be on top of holidays and trends. Always.
Usually we're thinking 3 to 6 months in advance. Sometimes up to a year. It's just part of the job, you need to be on top of things. The early bird catches the worm, and all that jazz.
You'll see us sharing turkey prep photos on instagram in summer, or ice cream prep photos in the middle of winter. Minus thirty, it's the perfect time for ice cream. Duh!
I always try to be more organized, then life smacks me upside the head. It never fails. Luckily I have a good sense of humour and work well under pressure.
Let's just say we all owe the gals who put the round up together a big round of applause. They did an amazing job on this one. It's a fabulous round up with lots of yummy ideas.
So enjoy this lovely Halloween round up. Share it with your friends, family, neighbours, and the neighbour's friends, family and their neighbours. Whatever works.
20+ Spooktacular Halloween Treats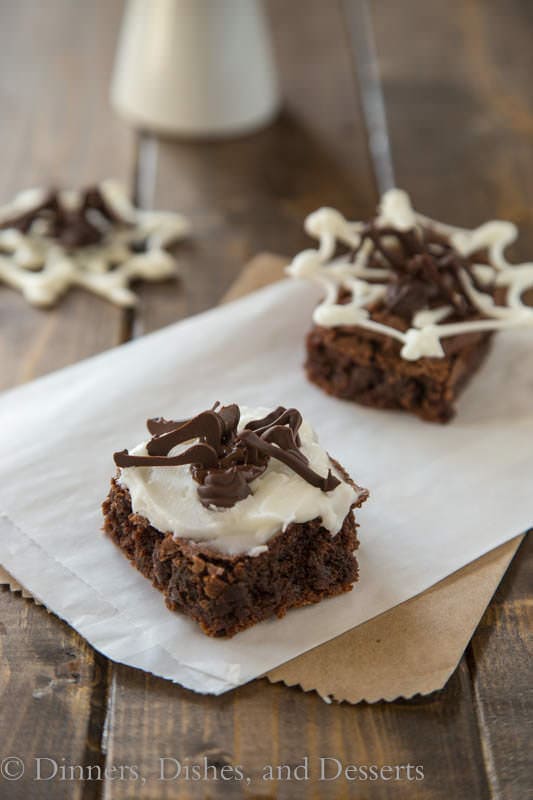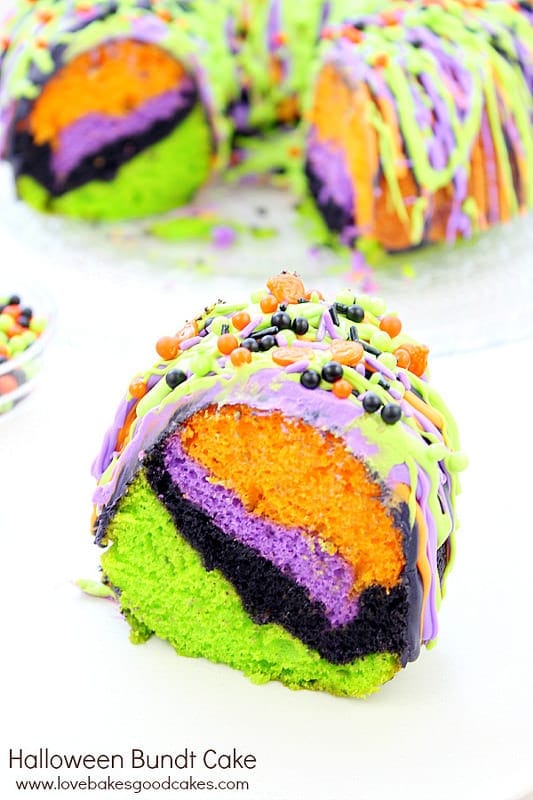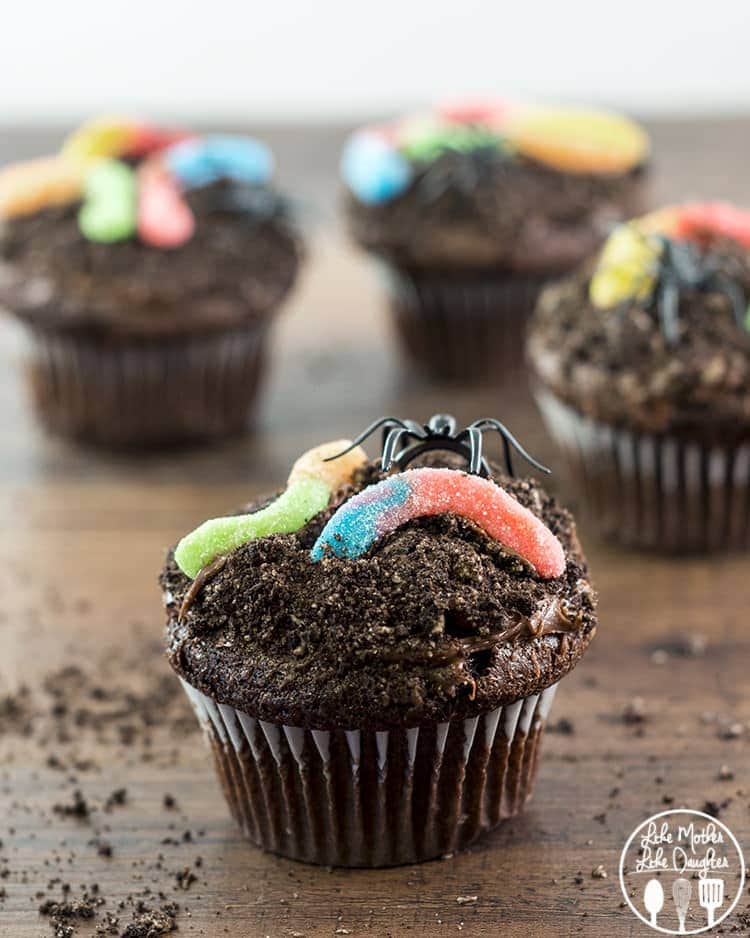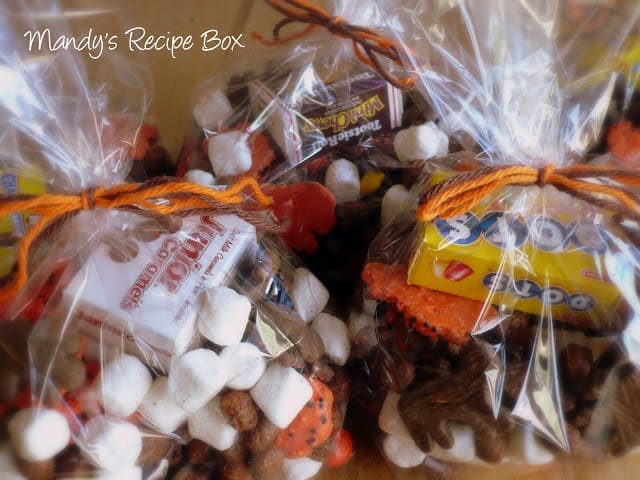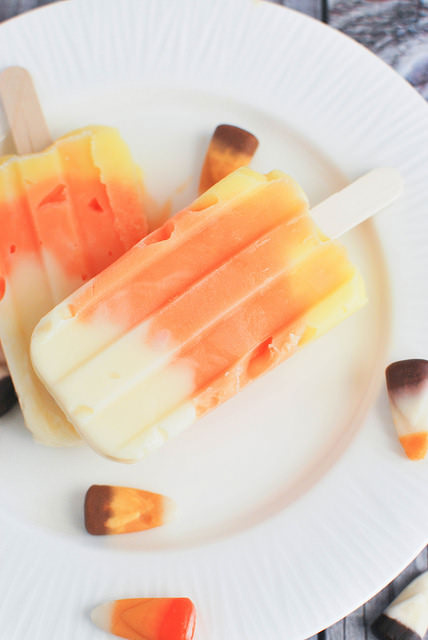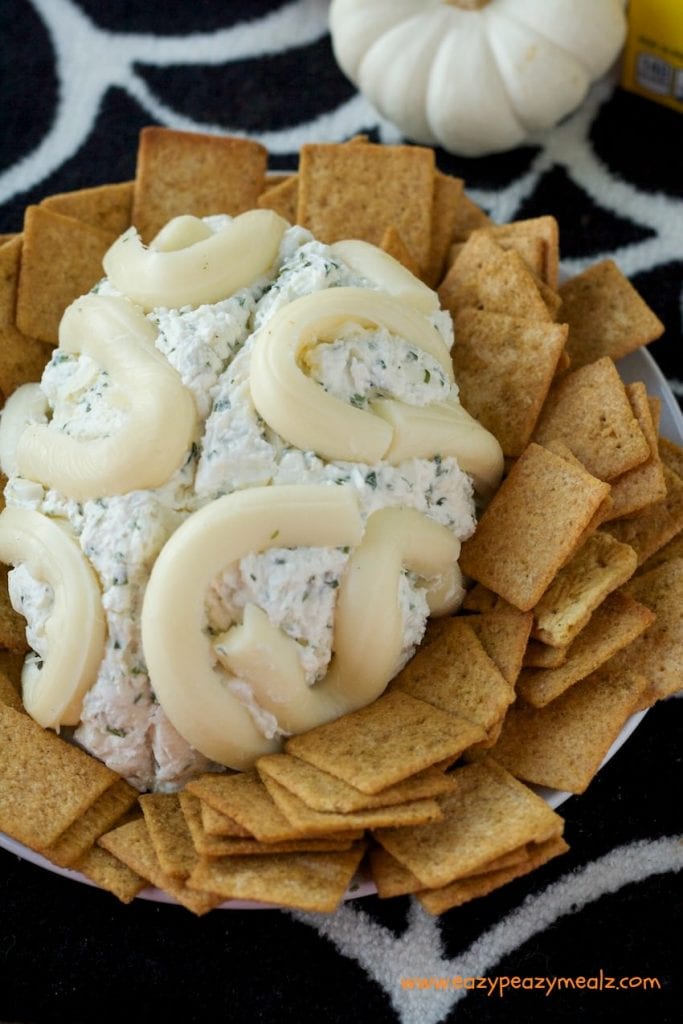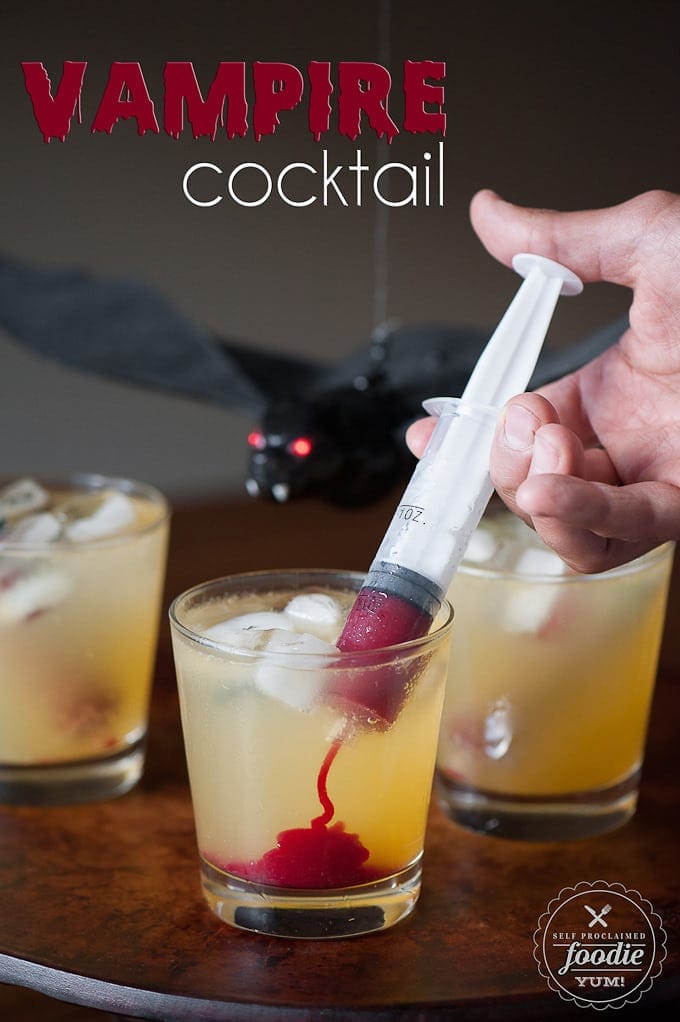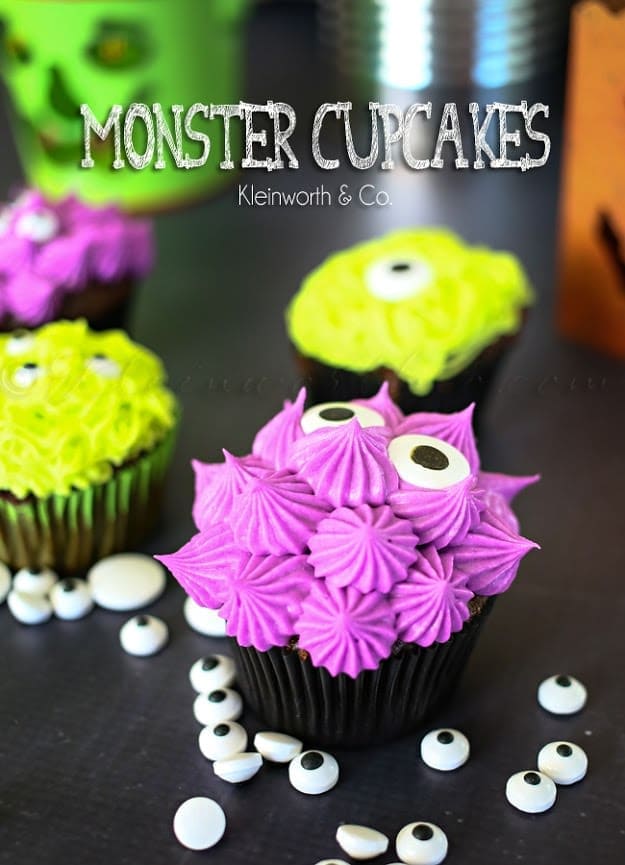 Frankenstein Rice Krispie Treats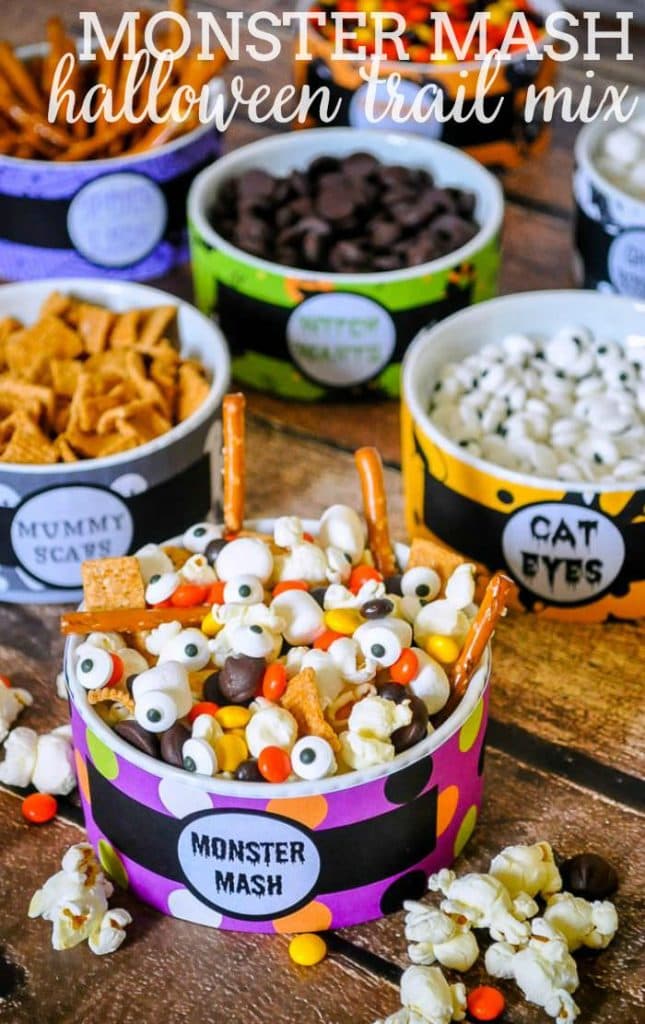 Jack O'Lantern Shepherd's Pie Stuffed Peppers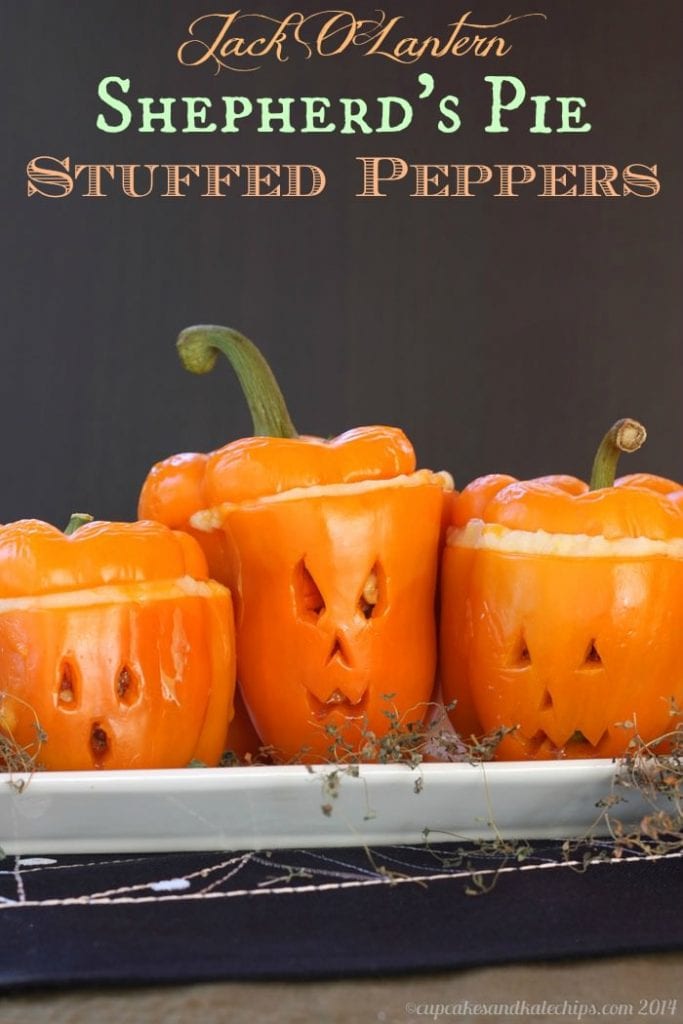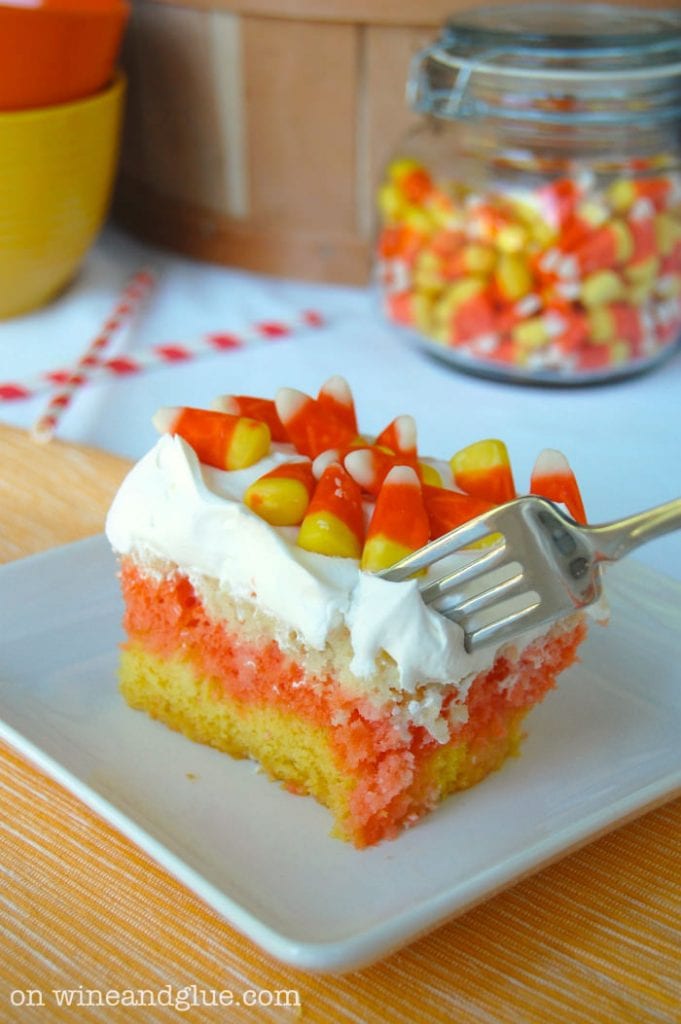 Sweet and Smokey Barbecue Chicken Chili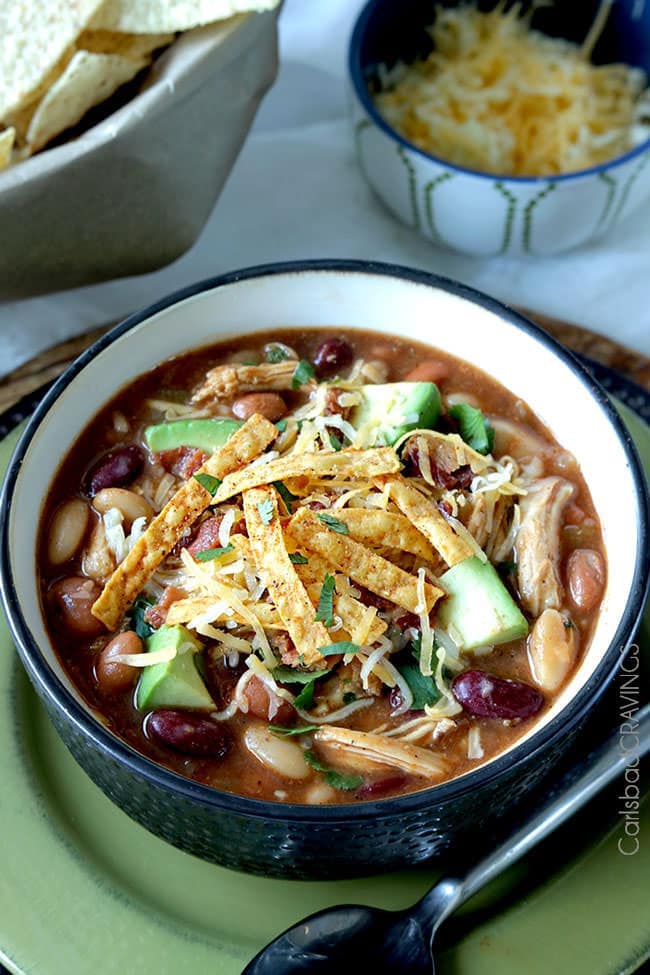 Thanks for visiting. Now hop to planning your Halloween party. So many yummy ideas to pick from. I think you should make them all. Then invite me over.
Looking for more Halloween Inspiration? Check out my Halloween Ideas Pinterest Board for lots of great recipes and ideas. Or you can just follow all my Pinterest Boards if you like. I'm a serious pinaholic.
What's your favourite Halloween treat? Are you a chocolate bar person, or a candy person? I'm an everything kind of person. I can never pick a favourite. Unless it's Dots. Then all bets are off.
Happy Halloween!
Toodles! xx